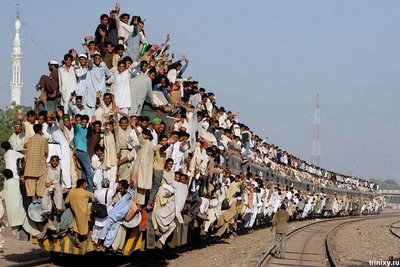 When even hedge funds are overwhelmingly on the same side of an investment as the broader market, you know it's a crowded trade.
This is where the euro finds itself going into 2015. Traders, investment banks, asset managers and the so-called "smart money" of hedge funds are all betting on a weaker euro, leaving the only point of disagreement being by how much.
The rationale behind it is simple: the European Central Bank will aggressively ease monetary policy by undertaking a large-scale government bond buying programme to prevent low growth and inflation from strangling the region's economy.
The contrast between monetary easing and weak economic growth in the euro zone with likely monetary tightening and stronger growth in the United States should push the euro lower.
ECB president Mario Draghi has indicated that the central bank is poised to expand its balance sheet by around 1 trillion euros of asset purchases, including politically sensitive purchases of government debt.
It is a policy that has already been adopted by the U.S., UK and Japanese central banks since the 2007-08 financial crisis, with varying degrees of success.
But the only problem with the expectation of a lower euro next year is that everybody shares it.
"I've never seen such a big consensus in my 20 years of investment life," said Yves Kuhn, chief investment officer at Banque Internationale à Luxembourg.
"I just don't like a consensus like that."
http://www.reuters.com/article/2014/12/09/markets-euro-idUKL6N0TS3GT20141209
Related Posts
80

EUR/USD fresh highs after breaking through 1.3650 resistance and 50DMA at 1.3655

70

It certainly could be, but the odds do not favor it. Statistically speaking, it is far more likely that a run-of-the-mill correction is now underway and working its way through each sector of the market, to varying degrees of severity. Counter-trend rallies are sharp and short (think Wednesday), which is…

69

The August 2013 gross domestic product report by the US Bureau of Economic Analysis drew little attention, but it contained a fairly remarkable piece of data: Inflation-adjusted GDP per capita in the United States hit a new all-time high in the second quarter of 2013, the first time a new…

64

För 10 år sedan verkade den globala ekonomin att vara på bättringsvägen.  Räntorna gick ner till 1 %, Storbritannien var i sitt 12:e år av oavbruten tillväxt, Kina var en del av WTO och alla trodde på att marknaderna själva kunde korrigera sig. Den monetära systemkrasch som kom var oförutsedd…

62

For investors, the key to 2017 will not be Brexit, nor the French elections but rather USA bond yields. If the 10-year yield breaches 3pc we would expect major dislocations in many markets and a huge repricing of assets across the globe.