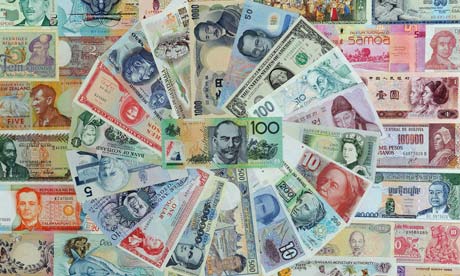 The IMF has released the Q3 2014 FX reserve data, and there are several themes that shine through:
1. Total FX reserves fell from $12.0trn to $11.7trn q/q.
2. The USD is the reserve currency of choice. Allocations to the USD
were the only ones to increase, and were up 0.6% q/q to $3.9trn
and account for 62.3% of allocated reserves. We see this as a long‐
term USD positive trend.
3. The EUR is falling increasingly out of favour, with allocations falling
8%q/q to just $1.4bn, the lowest level since Q4 2011. EUR reserves
account for just 22.6% of total allocated reserves. We see this as a
long‐term EUR negative trend.
4.Allocations to currencies like AUD and CAD were down, but immaterially so, with 1.9% of allocated reserves held in each of AUD and CAD.
We had expected a more positive shifts.
Related Posts
55

David Matsuda had never been a mariner or an administrator before he became the head of the U.S. Maritime Administration in 2009. He had been a government lawyer and a congressional staffer, focusing on railroad issues; the ringtone on his phone was the choo-choo of a train. Matsuda had never been…

51

Russia invades Ukraine: beware of a risk off weekly opening

50

Greece Monday, Dec. 29, 2014 24h EUR Presidential elections United States Tuesday, Dec. 30, 2014 16:00 USD Consumer Confidence (Dec) China Wednesday, Dec. 31, 2014 02:45 CNY HSBC Manufacturing PMI (Dec) United States Wednesday, Dec. 31, 2014 14:30 USD Initial Jobless Claims (Dec 19) China Thursday, Jan. 1, 2015 02:00…

49

Currency traders are having their worst start to a year since 2010 as a dearth of trends in major foreign-exchange markets crushes their investment strategies. Deutsche Bank AG's Currency Returns Index has dropped 0.3 percent since Dec. 31, dragged down by momentum trading, where investors looks for consistent moves in…

49

The Swiss National Bank (SNB) has set a minimum exchange rate of 1.20 francs to the euro, saying the current value of the franc is a threat to the economy. http://www.bbc.com/news/business-14801324 "The Japanese example with yen intervention teaches us that intervention can work in the very short term but changing…