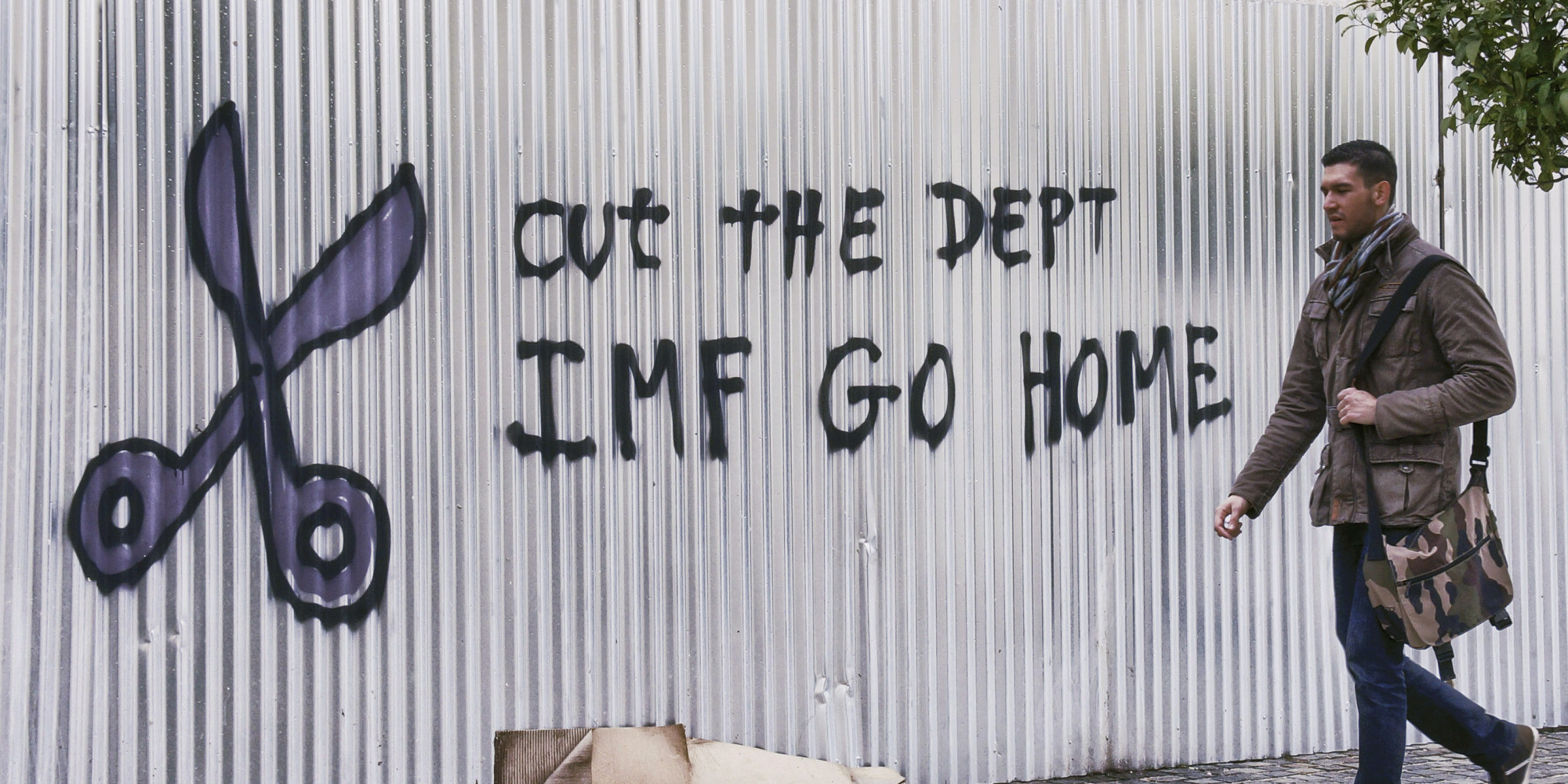 Greece could take a risky step into the unknown tomorrow if it misses, as expected, a 1.5 billion euro debt payment to the International Monetary Fund.
For the moment, credit rating agencies though would not declare Greece officially "in default" on its debt, because the missed payment is to an official lender and not the commercial funding market.
Although the Greek government has put the deal offered by creditors to a referendum vote next Sunday, IMF Managing Director Christine Lagarde said earlier this month that "there will be no period of grace" for the country.
To help fund a budget shortfall and keep current on all its obligations, Athens has been negotiating to get another 7.2bn in bailout funds from the IMF and European Union.
The talks have broken down, and the Greek government – which was allowed to bundle together several IMF payments due this month into one – is not expected to have enough money on its own for the 30 June payment.
If Athens does not make the payment it would immediately be cut off from access to Fund services and facilities.
If the Greek government misses tomorrow's payment, it will be declared "in arrears" by the Washington-based institution.
Greece has borrowed about 32bn from the global crisis lender since 2010, some of which has already been repaid.
It could also theoretically be placed on track for expulsion from the IMF
Only one country in IMF history has been kicked out: Czechoslovakia, during the Cold War in the 1950s.
Expulsion would require support of a large majority of the Fund's members, who usually prefer to avoid extreme outcomes.
Long in default on their IMF loans, Sudan, Somalia and Zimbabwe have kept their memberships.
Related Posts
72

(Source : http://in-cyprus.com/quantitative-easing-redux/ ) On March 5 in Nicosia Cyprus the European Central Bank (ECB) announced the technical aspects of its much-anticipated Quantitative Easing programme, or QE. Quantitative easing is, by some accounts, an unorthodox monetary tool. A central bank expands its balance sheet (roughly speaking, creates more money electronically),…

66

The following are the key points in Goldman Sachs note on the ECB meeting today 1- The rate decision will be announced at 12:45 London time. Given that a deposit cut was telegraphed a month ago, the main question is whether this decision will be in line with market consensus…

65

In 2013 Greek taxpayers borrowed from the rest of Europe's taxpayers €41 billion to pump into the Greek banks. This is well known. What is not known is that, also in 2013/4, the Greek banks received an additional, well hidden, €41 billion bailout loan from Greek and European citizens. This…

63

The European Central Bank should cut interest rates and either inject more liquidity into the banking system via its Long-Term Refinancing Operations (LTRO) or start public and private asset purchases, International Monetary Fund officials said. The ECB is due to hold a meeting on monetary policy on Thursday. Consumer inflation,…

63

A number of changes have been taken or proposed as a result of the financial crisis of August 2007 and the "Great Recession" that are worth discussing in terms of the euro crisis. Most important, though, are the changes of the period between late 2011 and 2012: strict budget rules,…