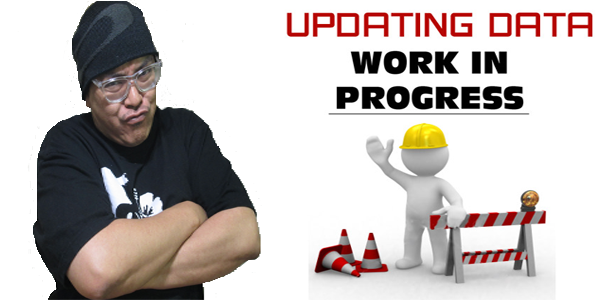 Examining the HSBC Hedge Weekly voluntary performance update, it appears certain hedge funds, after some of the most volatile markets in years, have not been quick to post their performance, while others, such as Roy Niederhoffer, have enjoyed the recent market volatility.
Hedge funds: Greenlight and Glenview hedge funds slow to report, while JPMorgan and Odey report mid-August update
Greenlight Capital's David Einhorn, running $4 billion, for instance, has not been very quick to update his fund's performance.  As of July 31 Greenlight was negative by -6.3 percent on the month and is off -9.32 percent on the year. Larry Robbins of Glenview Capital Partners has likewise not updated his $4.7 billion fund's performance. It was off -2.04 as of July but was nonetheless up 4.87 on the year.
Funds with a European focus have been quicker to update their performance. JPMorgan's Europe Dynamic Long / Short Fund, run by Jonathan Ingram, John Baker and Anis Lahlou-Abid, was up 1.83 percent on the month as of August 21, and is up 9.23 percent on the year. Crispen Odey 2.7 billion (euro) European Fund was up 1.9 percent on the month as of August 14, but was still down -11.84 percent on the year.
Hedge funds: Neuberger Merman, Lansdowne, Trian, Pershing Square and Marcato all report August performance
Neuberger Berman's US Long Short Equity fund was quick to report and as of August 26 it was down -3.33 percent on the month and -2.88 percent on the year. The $9.7 billion Lansdowne Market fund as of August 21 was up 0.51 percent on the month and 10.71 percent on the year. The equity diversified US focused Marcato International, operated by Richard McGuire with $3.3 billion under management, was down -4 percent as of Aug 14 and is down -3.08 percent on the year.
Another fund to update performance on a relatively recent basis was Nelson Peltz $2.9 billion Trian Partners, which was down -2.75 month and -1.35 on the year as of August 21. The $6 billion Pershing Square Capital Management reported they were down 2 percent as of August 18, and was up 6.95 percent on the year. ValueWalk this morning reported more up-to-date performance for NAV, noting Pershing Square was down 13 percent in August.
Brevan Howard Asia Fund, with $2.6 billion under management, reported as of July 31 they were positive by 3.25 percent on the year, while the flagship Brevan Howard Fund, in the diversified global category with $21 billion under management, was up 1.96 percent on year as of July.
Paul Tudor Jones, Man AHL and Roy Niederhoffer like August
Paul Tudor Jones $8.4 billion Tudor BVI Global fund reported performance as of Aug 21 up 2.35 percent on the year, 0.36 percent positive on the month. Man AHL Alpha and its $3 billion under management were reported up 2.44 percent on the month and positive 3.99 percent on the year August 21, while Roy Niederhoffer enjoyed the recent volatility, he was up 6.4 percent on the month as of August 26.
In explaining the recent market behavior, Niederhoffer told ValueWalk:
While it is easy – and a constant of history — to place the blame on "speculators" for any market move that goes against the preferred direction, it's almost always the case that the presence of speculators in a market adds, rather than removes, liquidity in a market. In fact, it may be the unnaturally low volatility in the equity market, which went nearly four years without a correction, was the positive result of a great deal of "speculation" that the market would rally. The current burst of volatility is merely a return to normal levels of volatility. Corrections of 5-10% in the stock market are quite common in history. Going four years without one is actually quite rare. Even current levels of volatility are nothing compared to truly turbulent markets like 2000 and 2008.

That having been said, I do expect volatility to be higher going forward, in keeping with the Fed's decision to end QE (for now). QE certainly had a dampening effect on equity volatility, and I would expect a lack of QE, and a potential tightening in the future, to cause more volatility in the future. So yes – fasten your seatbelts!
source : http://www.valuewalk.com/2015/08/hedge-fund-august-returns/
Related Posts
78

What is a Hedge Fund?  A hedge fund is an aggressively managed investment fund that is maintained by a professional management firm. Hedge funds are typically a portfolio of investments that makes use of advanced and complex investment strategies like short and long positions, leveraged positions, arbitrage, and derivative positions…

78

The hedge fund industry used to have humble beginnings: in 1990, it had $40 billion in assets under management. Now, its growing appeal has led to a staggering $2.6 trillion in 2013. In retrospect with the mutual funds industry and the global financial markets, this is a small figure. However,…

69

Czech Republic wants a piece of the rising hedge fund industry, after a new EU regulation named AIFMD (Alternative Investment Fund Manager Directive)  takes effect in July. Previously the highest number of hedge funds, after the U.S., are domiciled in Luxembourg, a tiny EU state. But the new EU rules, which…

68

George Soros is 84 today. His career is remarkable both for its longevity and its returns – his Quantum fund has generated $39.6 billion in profits over the last four decades, making Soros the most successful hedge fund manager in history. How has Soros managed to stay at the top for so long?…

68

Commodity Futures Trading Commission data show the most-bullish six-week change to Aussie positions in more than 1 1/2 years over the period to April 22, just in time to catch a slump that made the local dollar the past week's worst performer among 10 currencies tracked by Bloomberg Correlation Weighted…