Uber was founded just six years ago, but it's already one of the fastest growing companies in the world. As an illustration of just how massive the company's growth has been, Uber has reportedlycreated over 160,000 jobs in the United States alone and plans to create over a million more in the next five years. In 2014, it raised over 60% of all funding going to on-demand startups.
But while Uber is often held up as a remarkable case study on the potential of growth hacking, the company has also faced some serious challenges stemming from the short cuts it's taken. As a result, there are a number of different lessons for entrepreneurs to take from Uber's growth–both successes and mistakes.
Uber 101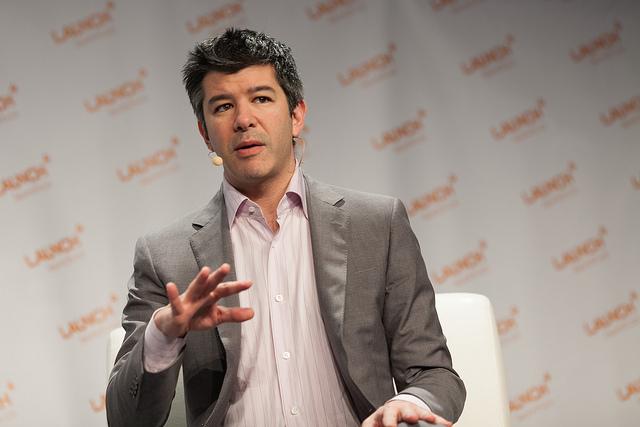 Image by JD Lasica
Uber is a ride sharing company that was founded in 2009 by Travis Kalanick and Garrett Camp, a successful technology entrepreneur that had previously launched Stumbleupon. After selling his first startup to eBay, Camp decided to create a new startup to address San Francisco's serious taxi problem.
Together, the pair developed the Uber app to help connect riders and local drivers. The service was initially launched in San Francisco and eventually expanded to New York in 2010, proving to be highly convenient great alternative to taxis and poorly-funded public transportation systems. Over time, Uber has since expanded into smaller communities and become popular throughout the world.
There are a number of factors driving Uber's growing popularity:
The service is more convenient than traditional cab companies.
It offers an alternative for consumers who have become disenfranchised with traditional corporate service models offered by other transportation companies.
Uber offers a higher level of customer service than traditional cab companies by employing drivers with pleasant personalities.
The service allows customers to rate their drivers, which makes it easier for the company to hold drivers accountable and improve quality control.
Uber customers can monitor their driver on a screen to estimate when they'll arrive – a far preferable alternative to waiting an indeterminate amount of time for a no-show taxi.
As a result, Uber has been able to rapidly expand into new markets around the world. The company is expected to generate an astonishing $10 billion in revenue a year, despite growing competition from alternative ride sharing companies such as Lyft. Given current trends, it's expected that the company will continue growing over the next few years.
However, Uber also faces some challenges that it will need to overcome to meet its lofty growth goals:
Read more here : http://indianbizparty.com/learning/lessons-every-startup-can-learn-from-ubers-growth/
Related Posts
76

Like the fictional animal, unicorn companies are supposed to be rare and magical. Last month, the Wall Street Journal compiled its own "Billion-dollar club" - a listof 78 venture-backed private companies with valuations of $1 billion or more. When a company hits a billion dollar valuation, most people assume the company is…

75

First, let's figure out why we are talking about funding as something you need to do. This is not a given. The opposite of funding is "bootstrapping," the process of funding a startup through your own savings. There are a few companies that bootstrapped for a while until taking investment,…

74

In 2009 Twitter was a 50-person company punching way above its weight in cultural impact, its micro-blogging platform blasting its way into the public imagination. But its ambitions were even higher. According to leaked internal documents, the company had privately set goals over the next few years of a billion…