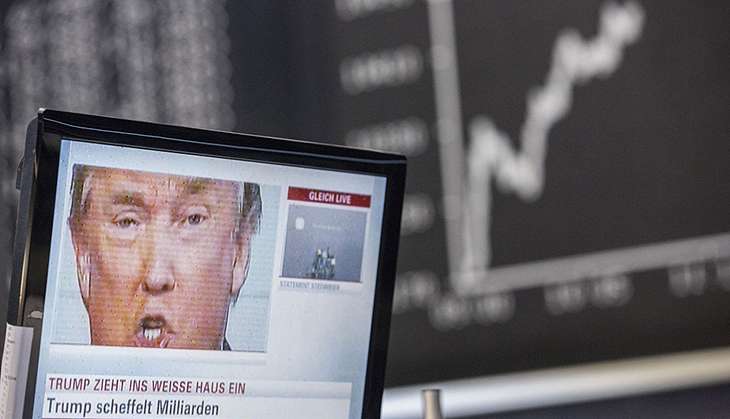 The dichotomy of reaction to the Trump election victory from the mainstream media versus financial markets is truly extraordinary.
Related Posts
87

The largest technology stock offering in history is looming, but few in Silicon Valley seem to care. http://www.nytimes.com/

81

For the first time, New York City has surpassed Moscow for the most billionaire residents, according to the latest global rich list from Hurun, a group that tracks wealth in China. According to Hurun, New York added 14 billionaires this year, bringing its total to 84. Moscow, meanwhile, lost a…

68

If Trump commits to introducing positive changes such as cutting taxes and boosting infrastructure spending, then it will be "happy days" again for investors What did portfolio managers said about Trump area? There are two spectacularly different scenarios for stocks under the new president, depending on which Trump shows up…

68

Jordan Belfort, whose memoir "The Wolf of Wall Street" was turned into a film by Martin Scorsese, expects to earn more this year than he made at his peak as a stockbroker, allowing him to repay the victims of his fraud. "I'll make this year more than I ever made in my…

60

For investors, the key to 2017 will not be Brexit, nor the French elections but rather USA bond yields. If the 10-year yield breaches 3pc we would expect major dislocations in many markets and a huge repricing of assets across the globe.